SellerMobile Coupon Code & Discount - Save Big!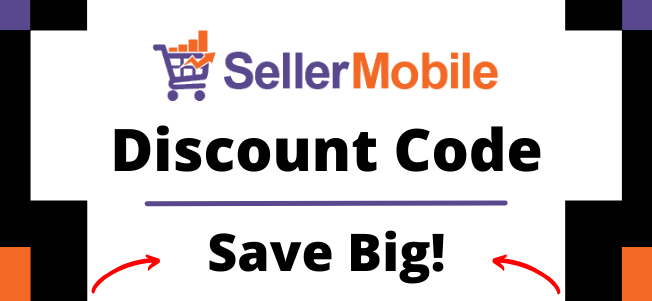 If you're looking for an excellent way to save improve your Amazon business, be sure to use my SellerMobile coupon code. Just enter VOVA10 at checkout, and you'll get 10% off any of their services. Enjoy!
SellerMobile is a professional Amazon software that can help you increase your sales & profits. SelleMobile has a 14 day free account & trial, get it by clicking on the link here.

To see how to apply your SellerMobile promo code, simply watch the short video I prepared for you.


An Overview & Tutorial Of SellerMobile
SellerMobile is an advanced Amazon seller software. They offer tools to manage your Amazon business; inventory management, price & feedback automation, restock, lost sales analysis, alerts & notifications, and more.

Here's a video with Hiba Weber, the COO at SellerMobile. In this demo you'll see how to use SellerMobile, with live examples.


SellerMoble Offers Three Primary Packages
Their names are; Start, Grow, and Expand. My SellerMobile discount code, VOVA10, allows you to save 10% on each one of them. So enjoy the savings and have a great life!

Yours,
Vova =)