Seller.Tools Coupon Code & Discount - Save Big!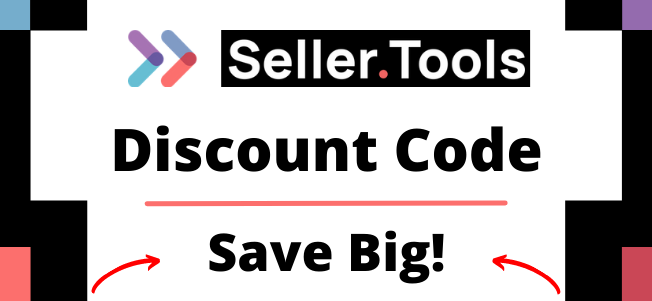 Table of Contents
Get 20% Off Any Seller.Tools Package with this Special Coupon Code

How to Use the Seller.Tools Discount Code VOVA20
Disclosure: Hi! It's Vova :) Some of the links in this article may be affiliate links. I get a commission if you purchase after clicking on the link, this does not cost you more money, and many times I can even get a nice discount for you. This helps me keep the content free forever. For you. Thank you! :) 
Get 20% Off Any Seller.Tools Package with this Special Coupon Code
The Seller.Tools suite leverages Amazon data to take your Amazon FBA business to new heights. It's more than just a few apps.

Besides, it's also an educational curriculum that helps you understand the market dynamics behind why these tools work so well together.

Freebies & Additional Resources for Amazon FBA Sellers:
The platform offers product management, competition research, automation, and a location to see funds, promotional campaigns, ManyChat tools, alerts for real-time changes, and much more!


If you're in the Amazon business or looking to get into it, this is an excellent toolkit at an even better price. My Seller.Tools coupon code cuts 20% off any package, so don't worry about doing anything other than clicking and investing well. The code is VOVA20.

Here's also a review of Seller.Tools with Clayton Atchison from Carbon6. Carbon6 owns Seller.Tools now.



How to Use the Seller.Tools Discount Code VOVA20
It's really easy, and I've prepared a short step-by-step video that shows you how to apply your coupon code.

There is a cool Seller.Tools free trial and payment tiers for the different available tools. They make using Amazon to sell your products much easier and more profitable.



Have a great day!

Yours,
Vova :)
Table of Contents
Get 20% Off Any Seller.Tools Package with this Special Coupon Code

How to Use the Seller.Tools Discount Code VOVA20
Disclosure:  Hi! It's Vova :) Some of the links in this article may be affiliate links. I get a commission if you purchase after clicking on the link, this does not cost you more money, and many times I can even get a nice discount for you. This helps me keep the content free forever. For you. Thank you! :)