Sellics Perpetua Coupon Code & Discount [Save Big]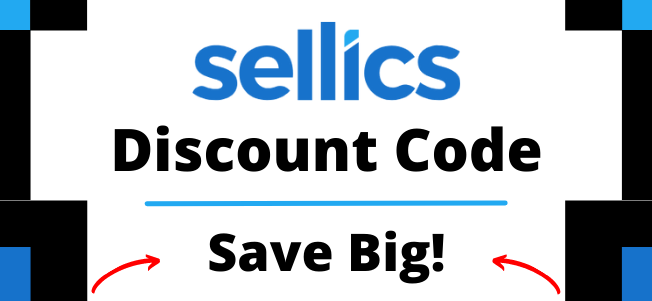 Table of Contents
GetUp to 90% off with These Sellics And Perpetua Discount Codes

How To Use The Promo Codes?

What is Sellics/Perpetua?

Why Use Sellics/Perpetua?

What Does Sellics/Perpetua Offer?

How to Use Sellics/Perpetua

Access Everything From Your Phone

Customer Support With Sellics/Perpetua

Grow Your Business with My Sellics/Perpetua Coupon Code
Disclosure: Hi! It's Vova :) Some of the links in this article may be affiliate links. I get a commission if you purchase after clicking on the link, this does not cost you more money, and many times I can even get a nice discount for you. This helps me keep the content free forever. For you. Thank you! :) 
Get Up to 90% off with These Sellics And Perpetua Discount Codes
If you're an Amazon seller, then you know that pay-per-click (PPC) advertising is a necessary part of your marketing mix. And if you're looking for a tool to help you with your PPC ads, Perpetua and Sellics are an excellent option.
Here are Some Freebies & Additional Resources for Amazon FBA Sellers
Boost your product sales and get started today with my Sellics and Perpetua coupon code. VOVA90 Saves you 90% off your first month of service, and VOVA20 saves you 20% off an annual plan.


How To Use The Promo Codes?
Mention the codes once you're on a call with the sales team. They'll apply the discount to your purchase! Enjoy!
Here's a video from my channel on this topic if you want to see it in video format.
Although these days, the only way to apply the codes is by mentioning them to the sales rep.
What is Sellics/Perpetua?
Sellics (recently Perpetua) is a comprehensive tool that helps sellers with advertising and marketing. It allows you to easily optimize your ads, create SEO-friendly Amazon listings, do in-depth keyword research, and also to calculate your profits. Sellics also has a pretty awesome & free tool called the Sellics Perpetua Benchmarker that helps you see how your PPC performs against others in your category.
Why Use Sellics/Perpetua?
There are several reasons to use Sellics or Perpetua. Here are just a few:
Get insights into your sales and traffic.

Easily optimize your ads for the best results.

Schedule your ads to run at the most effective times.

Receive notifications about your ads' performance.
With Sellics, you can always get the help you need to make your PPC advertising as successful as possible.
What Does Sellics/Perpetua Offer?
The platform offers three service levels—and the first is free!
Sellics/Perpetua Benchmarker - Get market-leading PPC evaluation, benchmarks for 20K product categories, monthly trends, and performance analysis for free when you create an account. Use it for free right here.

Here's my Sellics Benchmarker Review. In the video, I explain what it is, how it works, how to use it, and how it helps you with your Amazon PPC and business.
Advertising Advisor - Get this plan with full access to Sellics' AI optimization platform and receive personalized software onboarding for your brand and products, PPC coaching, and performance reviews every 30 days. 3/12 months' packages are available.
Managed Services - This package is everything you need, and it leaves all the hard work with Sellics so you can focus on product quality and customer support. You get results from a PPC expert team, campaign set-up, and regular PPC optimization for 12 months.

Promotion Codes - Mention the coupon codes VOVA90 (90% OFF the first month) or VOVA20 (20% OFF yearly) to get your discounts.
How to Use Sellics/Perpetua
Using Sellics is easy. Just follow these steps:
Sign up for a Sellics Perpetua free account & trial.

Connect your Amazon account.

Start using the full suite of Sellics tools.
Access Everything From Your Phone
Wherever you are, whatever device you're on, Sellics/Perpetua is available to you through an easy-to-use app. You can access your Sellics account and manage it no matter where you are advertising campaigns no matter where you are. From reviews to reporting, Sellics helps you give your brand the boost it needs. Get the Sellics Perpetua mobile app.
Customer Support With Sellics/Perpetua
Sellics/Perpetua also offers excellent customer support. Customers get premium support through chat and email. If you have any questions or need help with your account, you can contact the customer service team for assistance.
If you're an Amazon seller and looking for a way to optimize your PPC ads, then Sellics is worth considering.
Grow Your Business with My Sellics/Perpetua Coupon Code
Now that you know all about the benefits of using Sellics/Perpetua, you probably want to try it for yourself.
Fortunately, I've got a Sellics coupon code to save you 90% on your first month of service and 20% on an annual plan with code VOVA90 or VOVA20.
Make sure you mention the codes to the rep on the sales call. Enjoy, and good luck to you!
Yours,
Vova :)
Table of Contents
GetUp to 90% off with These Sellics And Perpetua Discount Codes

How To Use The Promo Codes?

What is Sellics/Perpetua?

Why Use Sellics/Perpetua?

What Does Sellics/Perpetua Offer?

How to Use Sellics/Perpetua

Access Everything From Your Phone

Customer Support With Sellics/Perpetua

Grow Your Business with My Sellics/Perpetua Coupon Code
Disclosure:  Hi! It's Vova :) Some of the links in this article may be affiliate links. I get a commission if you purchase after clicking on the link, this does not cost you more money, and many times I can even get a nice discount for you. This helps me keep the content free forever. For you. Thank you! :)